One Thousand Books 2016 features a free and open to the public one-day seminar, a group exhibition curated by 13 participating publishers, a bookfair on the opening weekend and networking events.
The theme of the festival this year is 'art(ists') books and exhibition making'. The relationship between books and exhibitions is often either that of the catalogue or books statically displayed out of reach and behind glass. However, there must be a more engaging, democratic and ultimately more deserving manner to exhibit a book work. What if we get rid of the glass vitrines and expand the book as an installation in an art space setting? This is the question around which One Thousand Books 2016 revolves.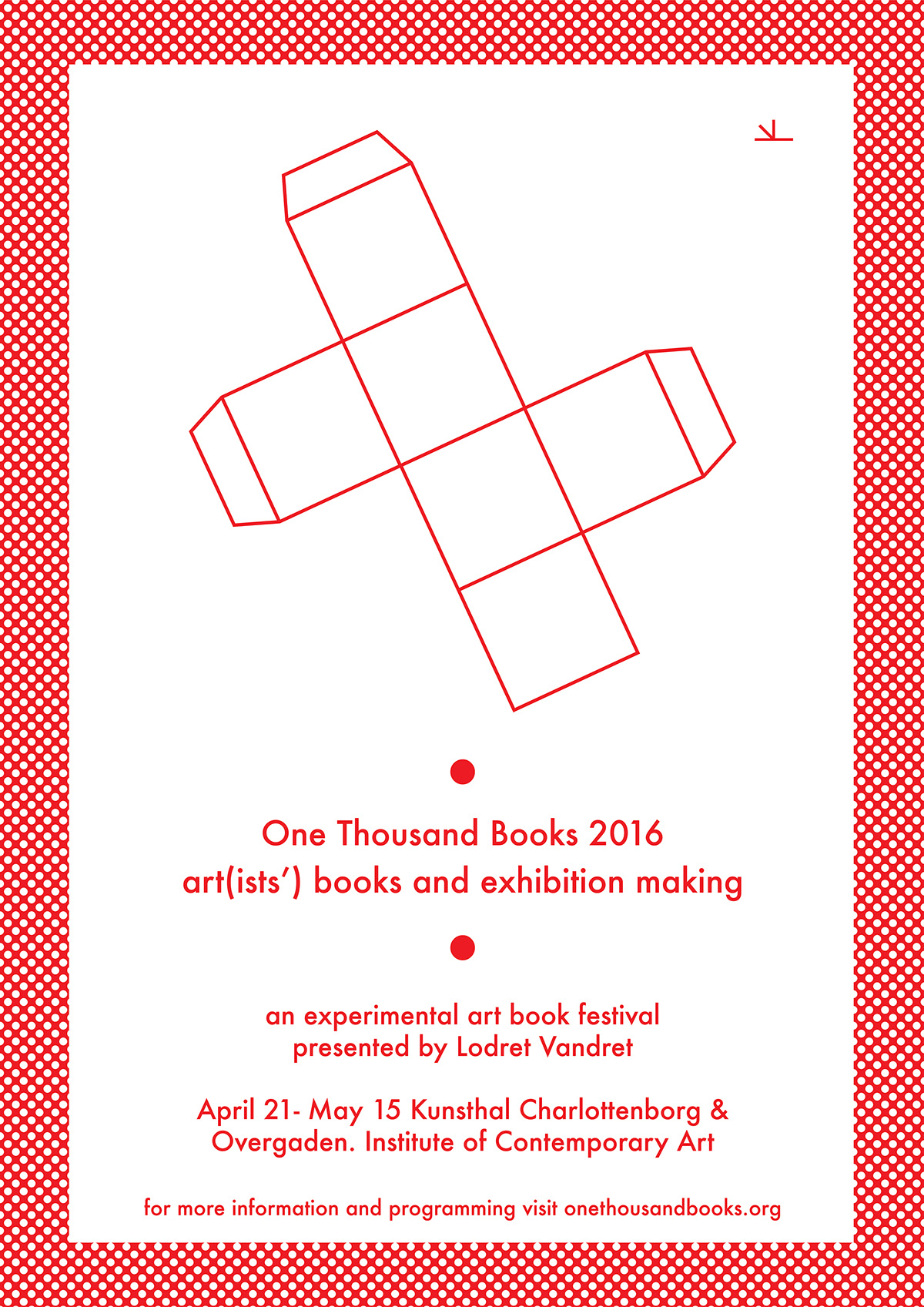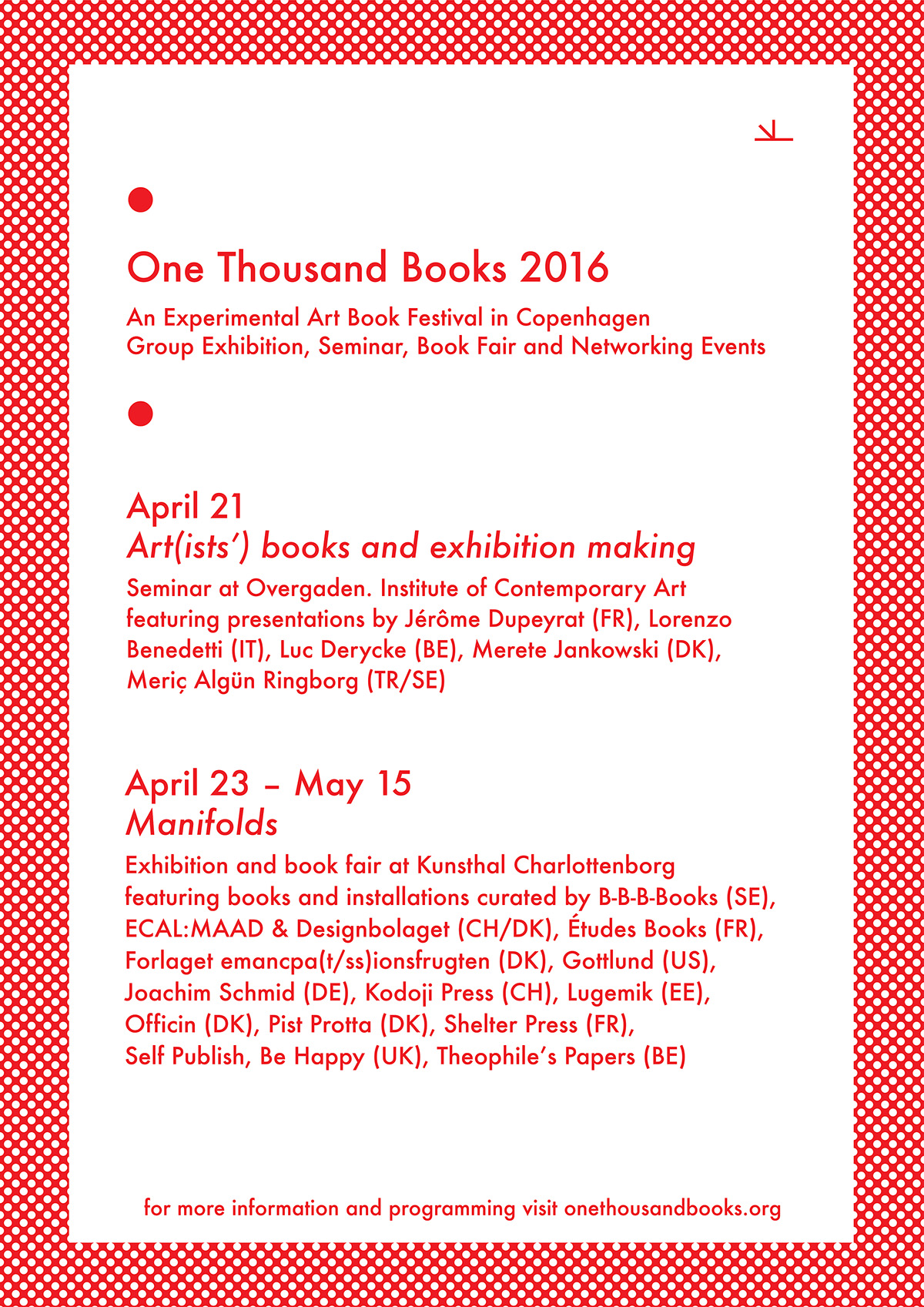 A printed program will be available for free at Kunsthal Charlottenborg, Overgaden and Den Frie Udstillingsbygning. It is also possible to download it here as a PDF: OTB programme PDF 2,8 MB
The official catalogue of the Manifolds exhibition will come in the form of a video
documenting the installations. It will be produced during the installation process
on Friday April 22 by cinematographer and editor Nicoline Skotte. The video will
also be available for free at the opening and here at our website.

Documentation of performances and happenings during the opening weekend will also be available through our printed program.
Press images for download. Please use full captions and contact us before publishing.